Memory Box

3D scan app for minimalists

Award: American Advertising Awards

The goal of this project was to create a digital product that would serve the minimalist niche - a lifestyle that helps people declutter by cutting out the unnecessary things in their lives. Memory Box was designed as a mobile app that would help newcomers store sentimental objects digitally (through 3D scan) and live a minimalist lifestyle.

︎︎︎ View the prototype

on Figma
Letting go of sentimental items is hard

When researching, I found a common problem that minimalists have when starting out is letting go of sentimental items. I wanted to design a product that would help newcomers pursue a minimalist lifestyle without losing meaningful things in their life.

I decided to gather more information by interviewing a friend who pursues the minimalist lifestyle. The interviewee explained that getting rid of sentimental items was difficult for her because of their emotional values. She wished there was a way for her to keep the items without taking up space.



Finding a solution


From the research, I chose to focus on the idea of scanning sentimental items so minimalists can immortalize their treasured memories. The name "Memory Box" came naturally as a reference to the physical keepsake box that is used for storing mementos of a special event, time or person. Unlike other 3D scanning apps in the market which are mainly used by professionals, this app would be used by an everyday person for scanning, storing, viewing, and sharing sentimental objects.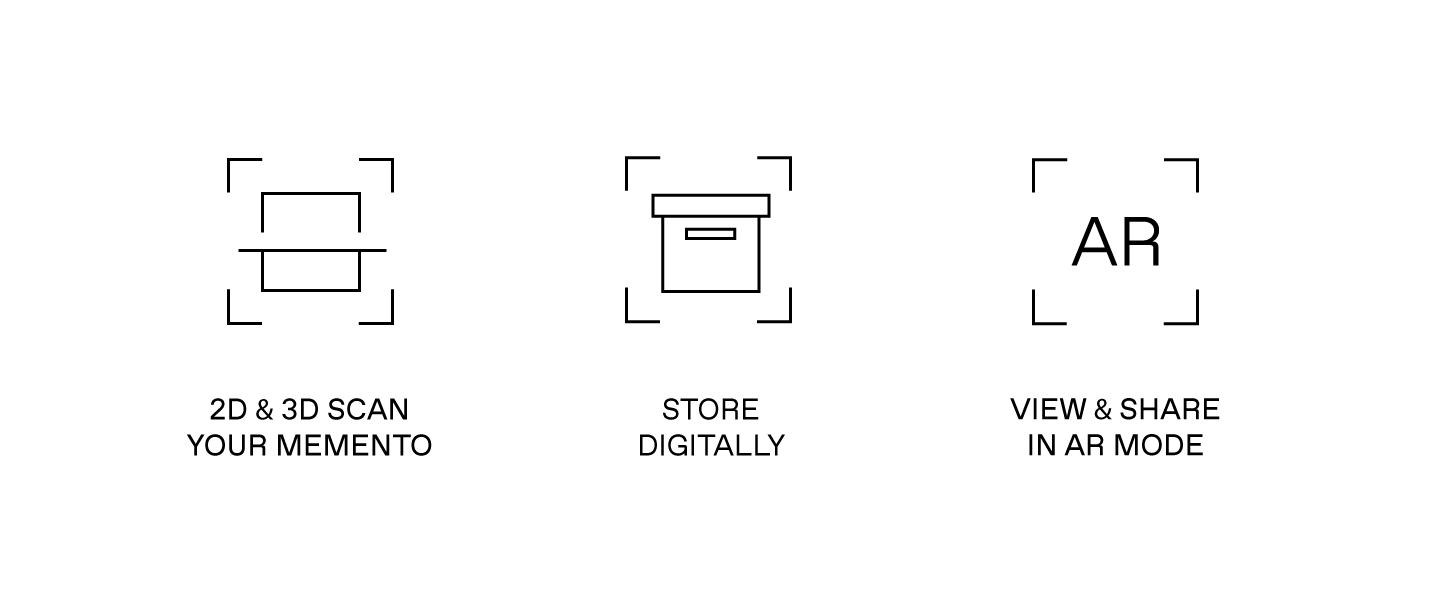 Figuring out specific user needs
To articulate how the app will create values for the users, I made a list of user stories that describe their goals and benefits.
︎︎︎ List of user stories
︎︎︎ I tried to visualize how the objects will be stored and viewed.
Testing low-fidelity prototype
I developed a low-fidelity prototype to test out the idea. I joined a Minimalism group and collected 13 responses for my prototype using the Maze remote testing platform.
Overall, testers found the app easy to navigate. Some suggestions that they have were:
Ability to view other people's collections
Ability to rotate cards in 3D viewer
Less required fields/ have an option to leave a blank title
Cloud backup function
Ability to customize the box
Low-fidelity prototype on Figma
Problem-solving
I identified the screens that were causing misclicks during the user test and revised them in the high-fidelity prototype.
---